Slide 1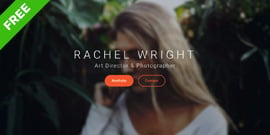 Slide Two
college community
Continued intellectual vibrancy
Slide One
OHC COLLEGE
Diverse, progressive educational
Slide Three
Academic achievement
Infrastructure and systems
APPLICATIONS FOR 2021 ARE NOW OPEN
Cisco Learning Network

IT specialist certificate Network

Administration Ccna1, Ccna2 Ccna3, Ccna 4)

Complete Course
POTS and PSTN (Plain OrdinaryTelephone Service & Public Switched Telephone network)

OSI Model (Open Systems Interconnection Model)
VoIP (Voice over IP)
UHF (Ultra High Frequency)
ToIP (Telephone over IP)
Wireless Fiber Copper The Internet, cloud
computing, web
services and data Centers.
IP Networks, routers and Addresses
PABX
4G LTE, 5G, fixed wireless broadband home internet,
Wi-Fi and satellites
We have committed ourselves to provide you with Quality Education and Training. In this regard, we emphasize the provision of quality in terms of teaching, learning as well as all related and supporting services.
We look forward to be of service to you and would like to be your preferred choice.
The college is committed to:
Providing educational programs that maintain the highest standards of student performance. Providing an educational environment that emphasizes critical thinking and decision making, reflection and creativity. Providing innovation and enriching educational experiences for its varied constituencies.
Responding to community needs through a variety of means, including collaboration with organizations and businesses.
Providing a culturally competent and sensitive environment that reflects and celebrates diversity; and
providing a culture that supports employee success and encourages professional growth. read more
Study programs with OHC College Institute are different. With the flexibility to study when it is convenient to you, getting educational career training is easier and more worthwhile than ever.
Our highly qualified and experienced teachers are committed to ensuring that you reach your studies goals.
Our learner-centred approach puts students at the heart of everything we do.
You will be part of our diverse community of international students.
Our dedicated International Academic Programmes Office will help you to navigate your visa application with ease.
all the teachers are highly educated,open minded and are teaching in a aspiring way.the management team is flexible and supportive and help me with my visa. i also learned more of South Africa culture through the combination of the school trips.
I really enjoy my time and learned a lot. everybody was amazingly helpful and friendly.i personally recommend all my friends when they visit Cape Town go to OHC College
I'm very happy . I've improved my grammar and pronunciation. the school is family - we had a social groups. I would like to come and do my Computer or any other courses there .